Jul 2021
Everything you need to know about ISO 50001
The ISO 50001 standard is a non-mandatory international certification. Its aim is to share best practices with companies and public organisations when creating energy management systems.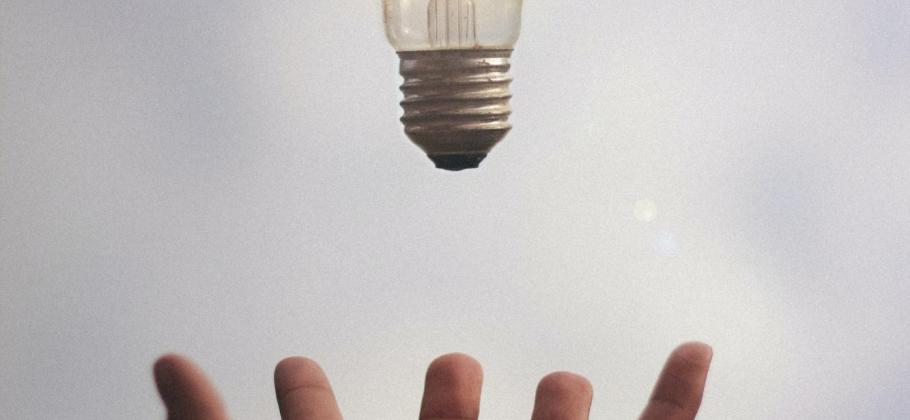 Everything you need to know about ISO 50001, a standard at the service of the energy transition!
Defining the ISO 50001 standard
The ISO 50001 standard is a non-mandatory international certification. Its aim is to share best practices with companies and public organisations when creating energy management systems.
More than a list of obligations, ISO 50001 is a reference guide made to act in the energy transition and to respond to the climate emergency in concrete ways. Its certification is not mandatory either. But with the certification, the entity's efforts are valued and other companies may be inspired to engage in the same process.
Although the ISO 50001 standard is optional, it is relevant for the energy performance of buildings. This standard helps each structure define a set of methods to lower their consumption and, consequently, their costs.
It does this to a greater extent than the mandatory audit of large companies. The 50001 certification is a true ally in the energy transition and goes one step further. How? Here are the answers.
What is an energy management system according to ISO 50001?
Before initiating the ISO 50001 process, it is important to understand what an energy management system is and, more particularly, the concept of smart energy.
Achieving energy efficiency
An energy management system (EMS) is the implementation of various tools which are specific to a company or to a community and which aim to control energy consumption in a continuous way while still maintaining comfort and / or productivity. With this system, companies and organisations can reduce their consumption by more than 20% over a year, without undertaking major construction work.
An energy management system lowers the impact on the environment but it also helps the company be more competitive and improve its image. It is indeed easier to share a truly green image and significant advances in the energy transition than to communicate on appearances.
Relying on a diagnosis
A diagnosis must imperatively be done before setting up an energy management system. All posts, uses and work organisation must indeed be analysed. Only then can the consumption of reference and the energy performance indicators (EnPI) be determined and used to improve the situation.
These elements are based on the very foundations of the ISO 50001 standard, which is to do all that is needed to establish a reference system. In other words, they are the basis on which one can considerably and continuously improve energy consumption.
Energy management solutions
Implementing energy management solutions in accordance with the ISO 50001 standard therefore means that the company pledges to lower its consumption by monitoring it closely.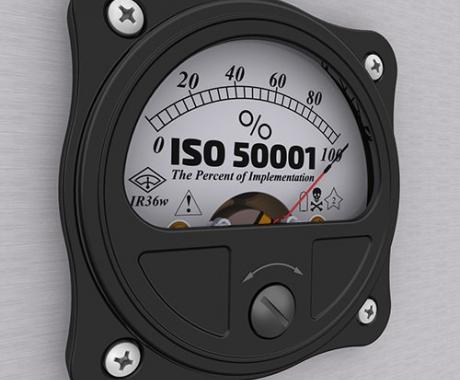 Establishing a pro ISO 50001 corporate policy
For this approach to work, all relevant parties must be involved. Therefore, internal communication can be used to talk about the company's energy management system through ISO 50001 and can lead employees to make more efforts.
The company's commitment must also be reflected through its willingness to provide information to the company that will help implement the EMS.
Data at the service of lower consumption
The company that you'll choose for this task has several ways of retrieving consumption data (it can install communicating sensors, it can compile invoices, it can read communicating meters remotely, etc.). With all of these data, it is possible to know the amount of electricity, gas, and water (and all other fluids) consumed. The consumption of reference can therefore be established. In parallel, machine learning and artificial intelligence determine energy needs… and waste.
While this cannot immediately alter behaviour and consumption patterns, it does bring about direct savings on elements that are controlled upstream, such as overconsumption and breakdowns. In a short amount of time, the data can be used to launch the prediction phase. And consumption can be planned solely based on needs.
A dashboard that can be accessed anywhere and that is directly tied to ISO 50001
To have an efficient energy management system, having access to real-time information is imperative but it is not enough. The dashboard used to visualise the processed data must also be designed to manage the ISO 50001 process continuously. The dashboard is based on the same references as the standard. The consumption of all buildings can be monitored on a daily basis. Whether on a smartphone, on a tablet or on a computer, you can be alerted when there is a critical peak in consumption. And, more generally, all parameters can be monitored. Through data visualisation, the data are legible and pleasant to look at, which makes energy efficiency feel more encouraging and tangible.
Support from an Energy Manager with expertise in the ISO 50001 standard
Human support is also essential to master the tools and to follow the path of energy performance. One can only reach tangible objectives with an ISO 50001 certification when there's an awareness of all of elements constitutive of energy consumption.
In this context, your energy manager can be IPMVP certified, which is the international protocol that measures and verifies energy performance. This certification was developed at the end of the 90s, and has since been directly linked to the ISO 50001 standard. The energy manager is aware of all of the standards, and they know how to adapt them to the typology and to the organisation of each building.
Datanumia develops custom made solutions for you to control your energy through ISO 50001. Thanks to its IPMVP certified energy managers, to its iBoard which facilitates access to data visualisation, and to its scalable solutions, Datanumia gives you the keys to achieve energy efficiency.